DC releases the first photo of Ruby Rose's Batwoman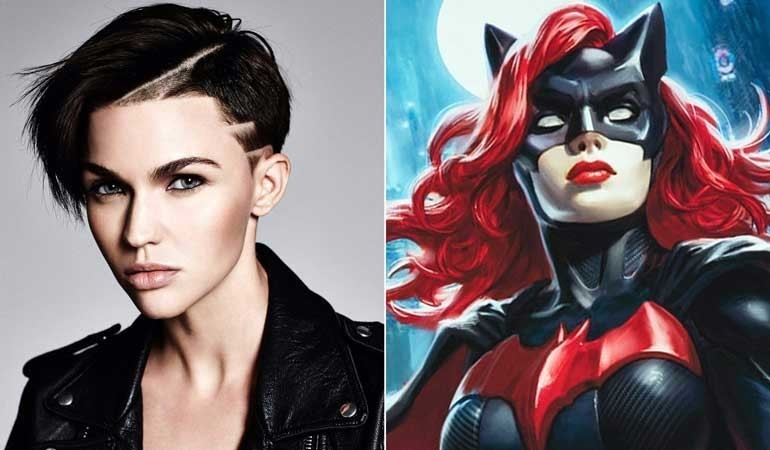 Ruby Rose, the Batwoman, shows her first looks and the character will appear in DC TV shows. What's more, her solo TV show plans to go on next year.
Batwoman, which is in development with Caroline Dries (The Vampire Diaries) penning the script, centers on Kate Kane, who, armed with a passion for social justice and flair for speaking her mind, soars onto the streets of Gotham as Batwoman, an out lesbian and highly trained street fighter primed to snuff out the failing city's criminal resurgence. But don't call her a hero yet — in a city desperate for a savior, Kate must overcome her own demons before embracing the call to be Gotham's symbol of hope.
Ruby Rose and Batwoman have the same sexual orientation, Batwoman become the first gay main character in live-action superhero TV shows. Some people did not know Ruby was lesbian, they argued DC's choice which made Ruby uncomfortable.

Batwoman's clothes was designed by four-time Oscar winner Colleen Atwood, who was also behind the spandex creations for Arrow, The Flash and Supergirl. Red Logo and red hair are shining in the dark. The superherein will appear in Elseworlds. In this episode, characters could come back to DC comic storyline.
The three-night DC crossover event kicks off with "The Flash" on Dec. 9 at 8 p.m. ET/PT, followed by "Arrow" on Dec. 10 at 8 p.m. ET/PT and "Supergirl" on Dec. 11 at 8 p.m. ET/PT on The CW.